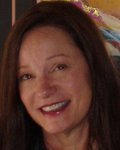 Do you ever feel like you just can't seem to get your point across? Or that you try so hard to keep everything straight and do the right thing that you've forgotten what your point is altogether?
I can help you learn to think through your problems and find a solution. I can teach you how to find your way through indecision, grief and loss and feelings of emptiness. Together we can get you started on the path to a new way of thinking about yourself and the ones that you love... AND I can help you understand why you are the way you are and that you don't have to feel so guilty about it.
My belief that psychotherapy works is heartfelt. In working with others, I have witnessed individuals, couples and families experience an understanding of each other and trust in themselves and their relationships, over and over again.
I work from a Humanistic/Existential perspective, which, simply put, means that I believe that you are unique in this world and are confronted with difficult choices that you are trying to understand and to make. This approach to therapy also means that I have the utmost respect for any individual, couple or family that has been courageous enough to seek help because their lives are not working as well as they would like them too.
My interventions are Cognitive Behavioral. That means that I want to help you pay attention to the thoughts that you think and if they don't work, re-evaluate and re-think them. It also means that I believe in the importance of goals and that at the end of each session, you have something concrete to work on for the next time we meet.
My clients have found relief from addiction (whether to a person, place or substance), motivation to climb out of depression and hope that anxiety and worry do not have to be a way of life. If any of those thoughts or feelings sound familiar, I can help.
I make every effort to make sure I understand exactly who you are and why you feel the way you do.
You can now follow me on Twitter with my special words of the day. Please follow my twitter feed to the left or subscribe to my account by clicking here.
It would be my privilege to share that with you.